Service & Maintenance on Compressed Air Systems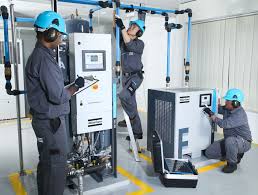 IPS Services includes highly trained technicians offering but not limited to all types of industrial air compressors, scroll, rotary screw, gas, breathing air compressors, compressor parts & oil for keeping your systems fully operational and worry-free. IPS provides flexible service options to work with your existing business requirements.
Our service ranges from supplying parts or providing one-time service calls to scheduling periodic maintenance programs for all of your compressed air, vacuum, and air drying equipment.
Proper compressor maintenance will ensure your compressor runs as efficiently as possible for the life of the equipment. A solid maintenance program will result in reduced equipment downtime, increased equipment life, and reduced energy costs. Maintenance is scheduled around customer needs and is provided by factory-trained technicians.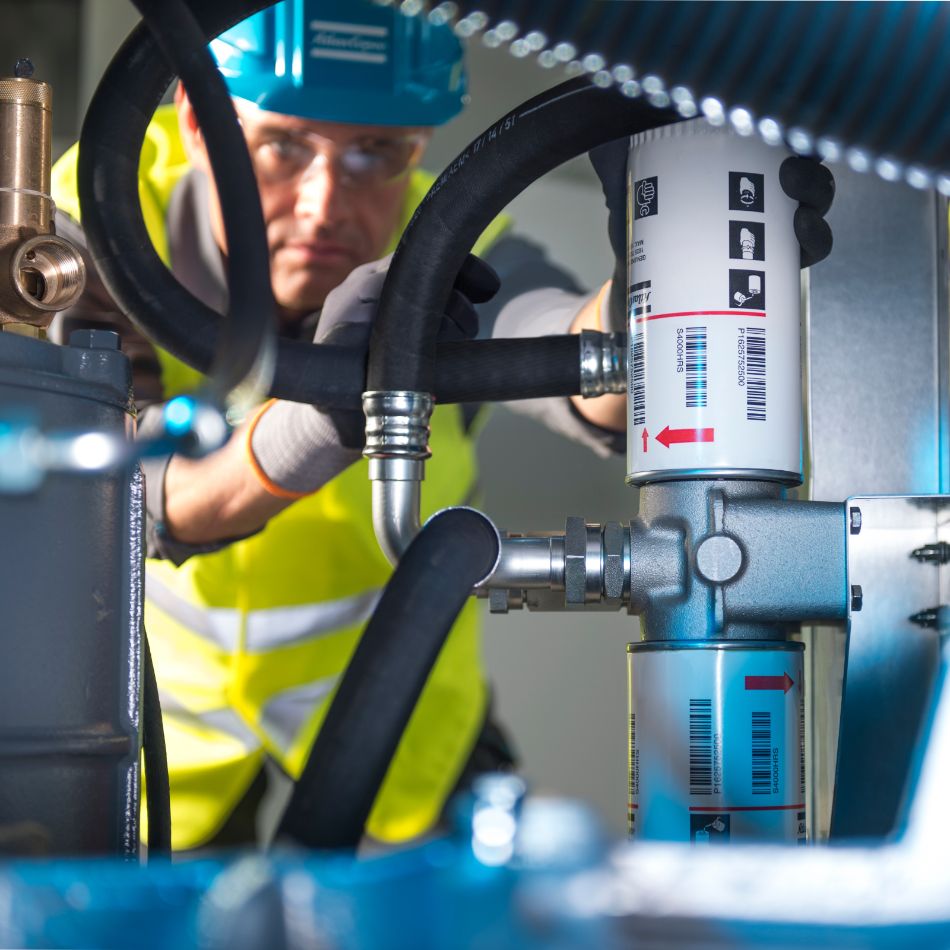 IPS will work with you to evaluate your compressed air and vacuum systems and make recommendations specifically designed for your business. IPS will set up a MAINTENANCE PROGRAM to fit your needs, track when your scheduled maintenance is due, and contact you to schedule your maintenance appointment. Our factory-trained technicians are qualified to service all types of air compressors.
We are a supplier of AFTERMARKET AIR COMPRESSOR PARTS, Repair, Filter products, premium Lubricants and Oils for air compressors, blowers, and vacuum pumps. We cross-reference part numbers of every major OEM supplier and can find hard-to-locate compressor parts for the industrial and medical markets.
Atlas Copco, Kaeser, Ingersoll Rand, Gardner Denver, Quincy, CompAir, Hydrovane, Champion, Saylor-Beall, Chicago Pneumatics, Sullair, and others
Authorized Distributor of Atlas Copco, Champion, CompAir, Hydrovane, and Saylor-Beall Compressors-Sales, Service.
In addition to providing service and maintenance on compressed air systems, IPS also provides compressor air service, maintenance, and parts training as needed to educate your maintenance crew so they can maintain your compressed air systems and keep you running efficiently. IPS also has a vast inventory of compressor units, parts, and accessories to ensure optimal performance to keep your equipment running at its peak, thus reducing costly downtime and lost productivity.