Industrial Pneumatic Systems IPS is a Seasoned Pro when you call you will speak to someone who has been there. IPS is the midwest's local independent distributor of pumps, air compressors, and vacuum equipment. IPS sales and services territory includes Minnesota, Wisconsin, Iowa, North Dakota, and South Dakota.
ATLAS COPCO AIR COMPRESSORS
INDUSTRIAL PNEUMATIC SYSTEMS IS A PROUD ATLAS COPCO DISTRIBUTOR
As an Atlas Copco distributor and one of the leading midwest's independent air compressor distributors and service providers, IPS offers a broad range of oil-free and lubricated air compressors that meet virtually every industrial and institutional compressed air system requirement.
Atlas Copco is a world leader in air compressors, integrating leading-edge technology from its world-renowned research facilities into innovative products and techniques that make compressed air systems more efficient and cost- effective.
Turnkey Solutions is what we do. We will assist you with determining the perfect solution for your application. IPS can provide any needed engineering assistance including design, equipment layout, and equipment selection. You will rest easy knowing your equipment is installed properly with IPS's team of installers. Our goal is to minimize our customers' operating costs associated with their fluid and gas pumping equipment. Our industry-leading team of service professionals will ensure your equipment will provide many years of service with minimal operating costs.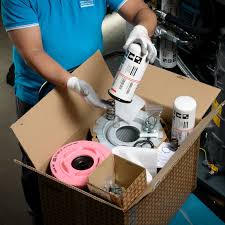 Large Selection of Parts Stocked Locally
Expand your product portfolio and business opportunities by becoming an IPS Dealer! We're committed to developing successful business relationships with our dealer team so that everyone wins.
For more information about becoming an IPS Dealer, please contact us.